Assassin's Creed 3: Liberation Features Female Assassin, New Orleans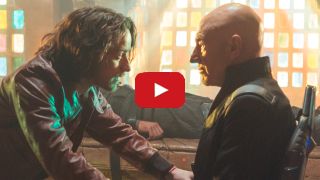 The PlayStation Vita will be getting its own Assassin's Creed 3 this fall as rumored. However, it won't be a straight port of the console versions. Instead, it's a distinctly different game called Assassin's Creed 3: Liberation with a new female hero.
Liberation is featured in the latest issue of Game Informer. According to a NeoGAF user who got their hands on the magazine, the game is set in New Orleans between 1765 and 1780. Players take on the role of Aveline, a female Assassin. She'll be mentored by Agate, an escaped slave. The weapons at her disposal include a machete, pistols and grenades.
Because Liberation takes place in the same general time period as AC3, story connections are inevitable. At some point in the game, Aveline will cross paths with AC3's protagonist Connor. Desmond's story isn't related, though. Instead, someone else is using the Animus.
Developer Ubisoft Sofia is aiming to make a genuine AC game. It's said you can explore all of New Orleans without encountering a loading screen. Players will be able to travel to the swamps outside the city, and even to Mexico. The Vita's rear and touchpads will be utilized for pickpocketing. Some sort of multiplayer will be included as well.
On paper, this game sounds pretty amazing. I was expecting the Vita to get a simple port. A completely brand-new game is a pleasant surprise. What's more, the setting and new hero both sound fascinating. Ubisoft's been thinking about a female Assassin for awhile so I'm glad they finally took the leap.
Liberation is said to be arriving alongside AC3 this October.
Staff Writer at CinemaBlend.