Assassin's Creed Pioneer, Jade Raymond, Departs From Ubisoft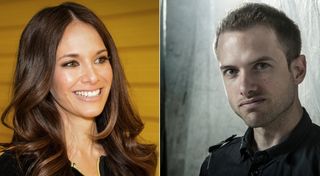 Jade Raymond has nearly become a household name in the world of core gaming. The average casual gamer probably has no idea who she is, but she has been responsible for getting one of the most recognized names in seventh generation franchise branding up and out into the public sphere with great results. Well, it's with a heavy heart that I inform you that Jade Raymond and Ubisoft are no longer together.
Raymond had gone from managing the Assassin's Creed brand, which got off to a rocky start back in 2007, to eventually heading up the Ubisoft Toronto studio. But before getting there, she worked as the executive producer on Assassin's Creed II between 2008 and 2009. Raymond eventually leveled up and began heading up franchises such as Splinter Cell, overseeing the latest game, Splinter Cell: Blacklist. And even though there were complaints about the game moving far away from its core roots, it was at least perceived to be closer to the original trilogy of games than Splinter Cell: Conviction.
Raymond commented about parting ways with the company, mentioning in a blog post (opens in new tab)...
Raymond's position isn't being left out in the open, though. Ubisoft already has someone lined up to get in on the position of running the Toronto studio. Alexandre Parizeau will be taking over as the managing director. He was already one of the founding members of the Toronto studio, so he's getting a level-up as Raymond moves on from Ubisoft.
Yannis Mallat, CEO of Ubisoft Montreal and Toronto, commented about the monumental change in management, stating...
At the moment, Ubisoft Toronto is working on shipping two highly anticipated fall games, including Assassin's Creed Unity and Far Cry 4.
Personally I'm slightly more excited for Assassin's Creed Unity over Far Cry 4, but I'm also slightly more excited for Assassin's Creed Rogue over Assassin's Creed Unity. Either way, they're AAA titles that a lot of people are definitely looking forward to this fall. It does seem a little odd that Raymond is leaving on October 29th, before both games ship. Seems like something that could have waited until like... December, maybe?
Anyway, the post doesn't say where Jade is going next, but going from running a Toronto studio under Ubisoft is a heck of a thing to have on your resume, not to mention starting and managing one of the biggest brands in video games at the moment. She's likely going to land on her feet just fine.
Your Daily Blend of Entertainment News
Staff Writer at CinemaBlend.
Your Daily Blend of Entertainment News
Thank you for signing up to CinemaBlend. You will receive a verification email shortly.
There was a problem. Please refresh the page and try again.