Assetto Corsa Features Autodromo Di Monza, New Screenshots Released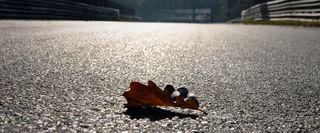 Kunos Simulazioni has announced that they have officially licensed the Italian race track, the Autodromo Di Monza. In addition to announcing the new track Kunos also released a batch of new screenshots for Assetto Corsa, their upcoming racing sim.
Marco Massarutto, Production Manager at Kunos Simulazioni was excited about the licensing acquisition and wanted to share his excitement with the community, saying...
The Autodromo Di Monza has been in use for more than 90 years and represents a challenging motorsports opportunity for PC racing fans. The track has been laser-scanned for pitch-perfect accuracy, giving gamers a pretty much spot-on replicate of the famous Italian track.
Assetto Corsa is shaping up to be a really high-end racing title for PC gamers and 2012 seems to be shaping up to be a really good year for simulation racing enthusiasts, especially with Project C.A.R.S. on the horizon as well.
Gamers can look for Assetto Corsa to launch for PC sometime later on this year. For more information on the title be sure to pay a visit to the Official Website.
Image 1 of 8
Your Daily Blend of Entertainment News