Atari's New Fitness App Lets You Unlock Classic Arcade Games With Exercise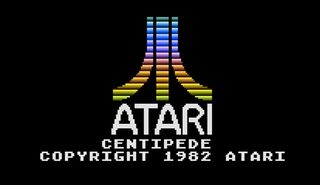 Atari might be feeling a little guilty about any contribution it may have made to America's obesity epidemic. This week, the company released a brand new app that tricks retro gamers into exercising by rewarding fitness with old-school games like Pong, Super Breakout, and Centipede.
Atari Fit attempts to blend a game-developer's mentality with a fitness application, and, at first, it feels a healthy combination. The app employs the same psychological tricks that make games like Call of Duty and World of Warcraft so addicting. Experience points and leveling systems are no longer a detriment to your health. They're a reason to push yourself.
As you level up, your bank fills with coins that can be spent like quarters in an arcade. So, hitting those fitness goals also means that you get to experience several classic Atari titles.
Here's how Atari chief executive officer Fred Chesnais explains the app (via Eurogamer):
The app boasts 150 exercises routines and allows users to customize them to their own fitness goals. Plus, it tracks your stats and incorporates a multiplayer mode that allows you to challenge/encourage your friends. There's even a leader board, so you can find out how you stack up against other retro game lovers.
Like most gamers, I could stand to lose a few pounds, so I decided to take Atari Fit for a test drive. And, as much as I would like to give the fitness-focused application a perfect score, I really can't.
Now, I understand that Atari is trying to make some money with this app, but there's something particularly greedy about the way it's setup. For starters, users only have access to a single workout plan, the "Classic Bodyweight Workout." The rest of the plans, all 149 of them, are available for $2.99 each.
Now, this wouldn't normally bother me, because the app itself is free. But Atari Fit is also using banner ads. So, no matter how many workouts are purchased, users still have to contend with the ads.
Plus, and this is the part that made me question Atari's motives, players can purchase coins for the arcade using real money. So, instead of a reward, the old school arcade games become yet another way to repeatedly cash in on the user's laziness.
Plus, the games are incredibly hard to control through the mobile device's touchscreen. During my short time with the app, I earned enough coins to try each of the three titles, but Centipede wouldn't load, and the other two were nearly impossible to play.
So, while I applaud Atari's efforts, Atari Fit feels like a work in progress. Perhaps after a few updates, the app will evolve into something special. But right now, it's a little too greedy. In fact, some old-timey preachers might even call it "gluttonous."
Your Daily Blend of Entertainment News
Thank you for signing up to CinemaBlend. You will receive a verification email shortly.
There was a problem. Please refresh the page and try again.