The Beatles: Rock Band Release Date Revealed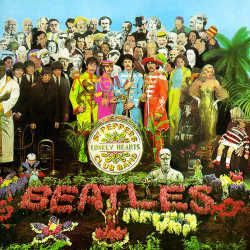 Harmonix announced this morning that The Beatles: Rock Band will be released on September 9th, 2009. They've also revealed a bunch of other details about the game, which has been tightly under wraps since it was announced in October.
A bundle with the game and controllers modeled after the Beatles' instruments will be sold for $249.99. The game will be sold by itself for $59.99, and is compatible with previously released Rock Band peripherals. Standalone guitars will be sold for $99.99. It'll be released for the PS3, Wii and Xbox 360.
The game features 45 songs from the Beatles' catalog and, according to ex-Beatle Paul McCartney, takes players on a tour of sorts through the band's career.
Staff Writer at CinemaBlend.