Call Of Duty: Black Ops 2 Outed By Retailer For November Release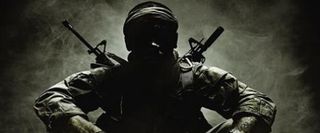 First Amazon let the news slip and now another retailer has outed the possible release window for Activision and Treyarch's next Call of Duty game, Call of Duty: Black Ops 2. Of course, the November release is something a blind, one-legged bum could have figured out while on an acid trip.
Not too long ago a French gaming blog, appropriately named Game Blog, reported on an Amazon listing for Black Ops 2. Things got a little hairy for the French blog site but then it all settled down. Anyways, the new info for Black Ops 2 has emerged from none other than GameSpot, the second largest gaming website out there next to IGN. I tend to doubt things will get hairy for them.
The post is short and sweet and points to a screen cap that shows the Spanish website listing Black Ops 2 for release on November 12th, which falls on a Monday. Usually games are released in North America no Tuesday so it may not be far off.
The original game was set during the Cold War and players experienced the game through a number of flashback sequences. You can check out our complete review of Call of Duty: Black Ops right here just in case you need a reminder.
We'll keep you posted on additional news for Activision's annual FPS outing, and I tend to doubt we'll be waiting long for an official announcement.
Staff Writer at CinemaBlend.
Your Daily Blend of Entertainment News
Thank you for signing up to CinemaBlend. You will receive a verification email shortly.
There was a problem. Please refresh the page and try again.