Call Of Duty: Black Ops 3 Collector's Edition Includes Mini-Fridge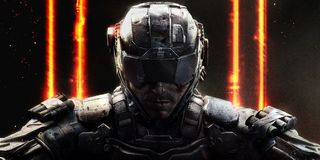 Call of Duty: Black Ops 3, like so many COD games before it, will have a Collector's Edition. The centerpiece of this Collector's Edition bundle is awfully unusual, though.
Past Call of Duty Collector's Editions came with military-themed extras like night vision goggles and a drone. With Black Ops 3, Activision went in a very different direction. The big-ticket item is now a Jugger-Nog mini-fridge. It's styled after the upgrade station from Call of Duty's zombie mode that boosts player's health.
While the fridge isn't as flashy as some of the past Collector's Edition items, it's arguably the most useful. I imagine a fair amount of college kids will be installing it in their dorm room.
The mini-fridge is one of several extras in the Collector's Edition. Here's the full list of its contents:
Fully functional mini-fridge featuring light and audio from the game - holds up to twelve 12 oz. cans
Perka-A-Cola coasters with custom tin
Season Pass
Collectible SteelBook
Limited Edition Concept Art cards
"The Giant" zombies in-game bonus map
3 personalization packs (includes weapon camo, reticles and calling card): Weaponized 115, Cyborg, Black Ops 3 Pack
Official game DLC soundtrack
The Season Pass, priced at $50 by itself, provides access to four DLC packs. If past games in the series are any indication, this DLC will include new zombie co-op and competitive multiplayer maps. Thanks to a deal between Sony and Activision, the DLC will be released 30 days early on PS4 and PS3.
Because the Collector's Edition's details were leaked by Optic Gaming over Twitter, some crucial details are still missing. For example, we don't know the price of the bundle yet. I won't be surprised if the CE costs around $150, though. The copy of the game and the Season Pass together are already $110, after all.
Call of Duty: Black Ops 3 is set in 2065, an era when soldiers are outfitted with cybernetic implants and supported on the battlefield by robots. The player character is one of these cybernetically enhanced super-soldiers. Treyarch plans to release the game on November 6th for PS4, PS3, Xbox One, Xbox 360 and PC.
Staff Writer at CinemaBlend.