Call Of Duty: Black Ops 3 Is Dark Futuristic Game With Zombies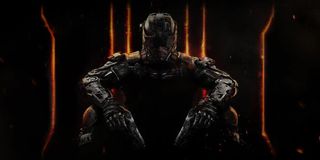 Call of Duty: Black Ops 3 was announced by Activision earlier today with a brief trailer. While the trailer wasn't so informative, the website was.
While the website only displays the trailer right now, the source code contains a short overview of the game:
In other words, the game seems to be set after the events of Black Ops 2. It's unclear how far into the future the game will go, though. Does Black Ops 3 pick up immediately where BO2 left off? Or will we jump a few decades forward?
There are advantages to either option. If they decide to stay around the year 2025, they can bring back many characters from BO2. It also makes it easier for them to flash back to the first Cold War because veterans from that era are still alive.
On the other hand: if Black Ops 3 jumps far into the future, players will get their hands on a brand-new set of futuristic gadgets. Treyarch would be able to bring back the exoskeletons that Sledgehammer Games introduced in Advanced Warfare. Those suits were popular enough to deserve another game.
Either way, I'm curious how they'll handle the multiple endings of Black Ops 2. If the storyline of BO3 has any connection to the previous game, they'll have to address all the characters who lived or died based on player's choices. Are they going to pick one ending as canon?
The website's source code mentions three game modes: "Campaign, Multiplayer and Zombies." The inclusion of undead in the game isn't a big shock. Treyarch has included a co-op zombie mode in every one of their Call of Duty games since World at War.
I hope they find some way to spruce up the Zombies mode. It felt like they were running out of ideas by the time Black Ops 2 came around. Advanced Warfare mixed things up by putting zombies in exoskeletons and maybe we'll see the same in BO3 if it takes place in the same era.
This poll is no longer available.
Staff Writer at CinemaBlend.
Your Daily Blend of Entertainment News
Thank you for signing up to CinemaBlend. You will receive a verification email shortly.
There was a problem. Please refresh the page and try again.