Call Of Duty: Black Ops 3 Is Outperforming Ghosts And Advanced Warfare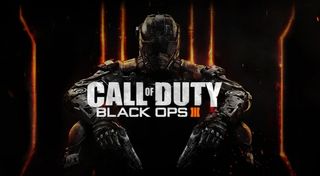 Activision and Treyarch managed to hit a home run with Call of Duty: Black Ops 3. The game has seen a 100% increase in digital sales in its launch period over Call of Duty: Advanced Warfare from last year, and has completely curb-stomped Call of Duty: Ghosts when it comes to player engagement.
In a press release recently issued by Activision over on their website, they announced that Call of Duty: Black Ops 3 has the biggest entertainment opening across any media industry this year, out-pacing Jurassic World and Ant-Man, to name a few of the blockbusters this year. The game has managed to accrue $550 million over the launch weekend, racking up more than 75 million cumulative hours of player engagement within that time frame.
Eric Hirshberg, CEO of Activision Publishing commented about the game's success this year, stating...
Of course, it should be noted that Black Ops 3 released for $60 and the ticket prices are at the top end of the market only a third of that. So technically the comparison of Black Ops 3 to Jurassic World is disingenuous, unless Black Ops 3 was sold for $20.
Even still, the game has managed to make some serious bank in such a short period of time.
Call of Duty has – over the past several years – incurred a lot of hate for its lack of innovation and the short campaigns that mirror action sequences from Michael Bay. However, this year's outing has taken on a decidedly different tone from previous games, with a very strong focus on telling an entertaining, jarring and compelling story that's designed to be replayed over and over again with friends, either in split-screen or online with up to three other players.
The trippy story has also left a lot of gamers asking questions about the ending, the characters and what really happened, which has increased the engagement for Call of Duty in a way that hasn't been done in previous games in the series. Although, to be fair, Treyarch has actually stepped outside the box before with the original
[[ ah ref http://www.cinemablend.com/games/Call-Duty-Black-Ops-3-Have-Modding-96407.html ]] Call of Duty: Black Ops and with the multi-choice campaign in Black Ops 2. They took those elements and concepts to the next level in the newest game, while also coupling it with a multiplayer component that has seen a number of new additions to the way weapons handle and classes are leveled.
Of course, the game's separate and very popular zombie modes are also a huge part of the experience, and I'm sure they play an equally big part in the game's retentive gameplay elements. The only major drawback to this year's outing is that apparently the Xbox 360 and PS3 versions of the game are barely a shadow of what the game is like on the Xbox One and PS4, but that's to be expected from decade old hardware.
Your Daily Blend of Entertainment News
Staff Writer at CinemaBlend.
Your Daily Blend of Entertainment News
Thank you for signing up to CinemaBlend. You will receive a verification email shortly.
There was a problem. Please refresh the page and try again.