This Cancelled Jurassic World Game Sounds Pretty Awesome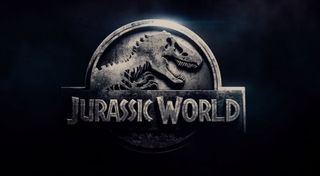 Universal Studios and Cryptic Studios were working on a Jurassic World video game. The title was said to be similar to Daybreak's H1Z1 and it featured a very nimble Christopher Pratt rendered in 3D, along with his fellow dinosaur co-stars.
A Jurassic World fan-site that uncovered the game says it would have seen players attempting to survive against dinosaurs in what would presumably be an open-world environment. The site found images and video footage of the project from the online resumes of the artists involved. They've since removed those assets, though, on request of the artists.
The gifs of the renders are still floating around the Internet and they show a character eerily similar to Chris Pratt running for his life (or at least he appears to be moving as if he's running for his life). We also see a raptor running fast and low, along with a T-Rex making some strides before reaching down to take a bite out of thin air.
There's no real details on if this Jurassic World game was supposed to be a third-person action adventure title or a first-person shooter. Six or so months ago there was a Reddit thread where they discussed the game being cancelled, and that it was played pretty close to the chest of Universal. The fan-site, however, speculates that the game was fairly far along in development and that maybe it's not completely dead.
It's interesting because a lot of people who saw the footage and the screenshots thought the game looked great. Others felt it was long overdue for a new Jurassic Park game.
It's hard to get any sort of gauge on what the title was supposed to be like and whether or not it would have been a decent outing. Movie-games generally have a track record in recent generations of being fairly terrible. From Avatar to After Earth, there's a long list of cheap cash-in titles that just never seemed worth it. In this case the Jurassic World game was supposed to be a budget, digital-only release between $19.99 and $39.99 for the Xbox One, PS4 and presumably PC and it was running on the Unreal Engine 4.
The movie opened up some interesting possibilities in regards to dinosaurs and genome experimentation but what would the game have been about? And would there have been enough material to get a five- or six-hour experience out of it?
I think as a Telltale game Jurassic World could easily work, but as an action-adventure title it's a complete toss-up, especially based on the past history of action-adventure movie-based games.
Staff Writer at CinemaBlend.
Your Daily Blend of Entertainment News
Thank you for signing up to CinemaBlend. You will receive a verification email shortly.
There was a problem. Please refresh the page and try again.