Canceled Star Wars: Battlefront Online Concept Art Released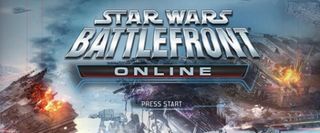 New concept art from Star Wars: Battlefront Online has surfaced. The game was canceled of course. I mean, we all know LucasArts hates making money. Anyway, the art is from Slant Six Games and their project, which never fully materialized. But I guess it's good to know about another Battlefront game you won't be able to play.
The good news is that the game wasn't heavy into production, so a whole lot wasn't lost, unlike Free Radical's Battlefront 3, which had a lot of working parts and a good multiplayer foundation at its core.
According to Siliconera, Lucas hired Slant Six Games back in 2010 to work on Star Wars: Battlefront Online, a suspected MMO-type rendition of the popular PVP game for the Xbox 360 and PS3. I'm not sure exactly how that would have worked apart from what was already established with the Battlefront series, but it could have been interesting.
It's not too much of a surprise that this game was canceled, though, a combination of Slant Six Games' poor record and all the piss poor decisions LucasArts has been making over the years kind makes it easy to accept that this game never got off the ground. This is especially considering the poor reception for Resident Evil: Operation Raccoon City from Slant Six Games, which didn't provide much faith that this MMO Battlefront would have turned out top notch anyway, but then again we'll never know because it was canceled.
Anyway, at least you can view the concept art of the canceled project below.
Image 1 of 10