Crimson Alliance Complete Hints, Tips, And Walkthrough Guide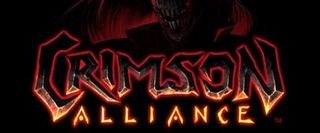 Remember way back in the day before the internet became popular for free porn and PC game pirating? Yeah, I'm talking way back when you actually had to buy magazines like 'Tips & Tricks' to get the latest bits of information and cheat codes on your favorite titles. Well, I'm sure many of you are glad those days are done and over with, because now you can get all the same info you used to receive from those $10 magazines for free!
A complete Crimson Alliance hint sheet, tips guide, walkthrough and achievement list has come online, offering gamers every single bit of insight and low-down dirty secret in the new XBLA release, and it all comes courtesy of XBLA Fans.
The Xbox 360 centric site offers up a complete rundown of all things Crimson Alliance, the new dungeon crawling action-RPG from Certain Affinity that recently released on the Xbox Live Arcade.
Whether you're just looking to see what sort of Achievements are available or you found yourself stuck, the ultimate Crimson Alliance guide seems to have any and everything you could possibly want to discover every nook and cranny in the game. There's also detailed level walkthroughs for each of the stages in the game, so even if you're just looking to find a little help to avoid getting stuck, the guide has you covered.
You can pick up a digital copy of Crimson Alliance from the Xbox Live Marketplace today, or if you already own the game you can check out the guide over at XBLA Fans.
Staff Writer at CinemaBlend.
Your Daily Blend of Entertainment News
Thank you for signing up to CinemaBlend. You will receive a verification email shortly.
There was a problem. Please refresh the page and try again.