DC Universe Online Player Base Growing After Free-To-Play Switch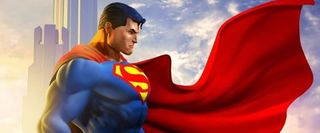 Sony Online Entertainment took their MMO DC Universe Online free-to-play at the beginning of this month. Since then, they've witnessed steady growth in the game's player base.
The player base for DC Universe Online grows an average of 6% per day, according to SOE. Much of the growth is in Europe; European players now make up 50% of daily log-ins instead of 20%. More than 85% of daily log-ins are returning players.
DCUO now uses a tiered payment model. Players can access most of the game's features for free. Some of the features, however, are closed off to them and most be purchased through the in-game store via real-world currency. If a player spends $5 or more on extra content, they'll be bumped up to Premium status and get a few extra perks, like voice chat and item trading. Alternately, you can pay $15/month for Legendary status and get unlimited access to all premium content.
The new emphasis on microtransactions has resulted in a 700% increase in daily revenue. The revenue is split rather evenly between PS3 and PC gamers, with the PS3 accounting for 53% of the pie. The most popular items purchased are the Vanguard of the Heavens character skins and additional character slots.
SOE is continually adding both premium and free content to the game. The game's sixth major update, "The Deadly Double Cross", went live last week and can be downloaded for no charge. The next paid expansion, "Lightning Strikes," will be released later this year.
Staff Writer at CinemaBlend.
Your Daily Blend of Entertainment News
Thank you for signing up to CinemaBlend. You will receive a verification email shortly.
There was a problem. Please refresh the page and try again.