Dead Or Alive 5 Ultimate Kickin' It This Fall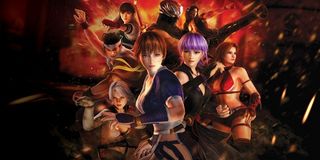 Fighting fans considering finally picking up Dead or Alive 5 might want to hang on to their money just a little bit longer. Developer Team Ninja, along with publisher Tecmo Koei America, today announced the impending release of Dead or Alive 5 Ultimate. Judging by the title, we can safely assume that this will be the "ultimate" version of the game, complete with new characters, modes, etc.
It has become common practice these days for a fighting game to launch, add DLC, and then get re-launched a little while later as an upgraded version of the game with said DLC in tow. Whether or not a few extra characters and a game mode or two is worth a re-purchase of the game is up to you and, for most core fighting fans, I'm assuming the answer is "absolutely."
A month or so ago, when Dead or Alive 5 Plus was released for the Vita, it was billed as the ultimate version of the game. Now and even more ultimater version of the game is heading to consoles, adding in the content from Plus as well as, you guessed it, some new characters and game modes.
"Dead or Alive 5 Ultimate is a great addition to our franchise," said Team Ninja leader Yosuke Hayashi. "The game has a lot to offer and we're excited that our fans will have the opportunity to enjoy an experience that delivers on our signature high energy fighting entertainment."
As I said, Ultimate will offer lots of the content offered in the recently released Plus version of the game, including a tutorial mode and the "Move Details Plus" mode. The roster of stages will be bolstered with the inclusion of some Ninja Gaiden settings, and that series' character, Momiji, has also been announced as the first new playable character.
Team Ninja have promised more info on the game and new characters in the coming months. Look for Dead or Alive 5 Ultimate to hit store shelves and digital download services for PlayStation 3 and Xbox 360 sometime this fall.
Staff Writer for CinemaBlend.
Your Daily Blend of Entertainment News
Thank you for signing up to CinemaBlend. You will receive a verification email shortly.
There was a problem. Please refresh the page and try again.