No Dead Space 2: Severed For PC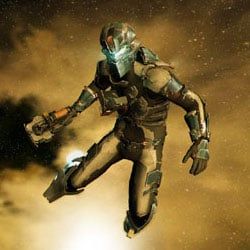 Yesterday EA announced Dead Space 2: Severed, the first DLC for Dead Space 2. There was no mention of platforms at the time but it seems it's going to be a console exclusive.
"Dead Space 2: Severed will not be available on the PC," an EA spokesperson told VG247.
For a stretch of time it wasn't even clear whether EA was going to make a PC version of the base game. It's no shock, then, that they'd be reluctant to support the game after release.
Severed adds two new single-player chapters. The price and release date for the PS3 and Xbox 360 are currently unknown.
Staff Writer at CinemaBlend.
Your Daily Blend of Entertainment News
Thank you for signing up to CinemaBlend. You will receive a verification email shortly.
There was a problem. Please refresh the page and try again.