Dead Space 2: Severed DLC Announced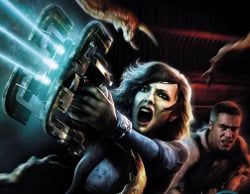 On the heels of Dead Space 2's release, EA has announced the game's first DLC. Dead Space 2: Severed adds two standalone single-player chapters to the action horror game.
Severed stars Gabe Weller and Lexine Murdoch, the main characters from Dead Space: Extraction. Extraction was included with the Limited Edition of the PS3 DS2 and was previously released for the Wii. Players control Weller, a security guard on the space station known as the Sprawl.
The price and date of Severed have yet to be announced. EA said it's "coming soon," though.
Staff Writer at CinemaBlend.
Your Daily Blend of Entertainment News
Thank you for signing up to CinemaBlend. You will receive a verification email shortly.
There was a problem. Please refresh the page and try again.