Dead Space 2 PC Version Under Consideration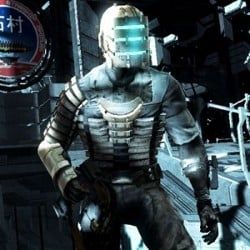 When detailing their releases for the next fiscal year, EA neglected to mention a PC version for Dead Space 2. They haven't decided against it, though.
"Rumor fact check: There *will* be a PC version of Dead Space 2. Worry not!," tweeted EA's Jeff Green (via Blue's News). He then added it would be a "same-day PC release."
However, before everyone got too excited, he walked back those statements with another tweet: "Fact checking my fact check: Dead Space 2 PC is just 'Under Consideration.' DOH I'm just an excitable PC dork. Should I start the petition?"
DS2 is due on the PS3, Xbox 360 and unnamed handhelds between January and March of 2011 according to EA.
Staff Writer at CinemaBlend.
Your Daily Blend of Entertainment News
Thank you for signing up to CinemaBlend. You will receive a verification email shortly.
There was a problem. Please refresh the page and try again.