Diablo 3's Hellfire Amulet Exploit Is Being Removed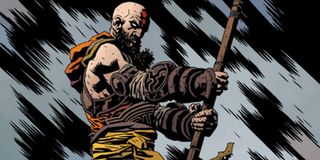 Diablo 3 players have been able to make their characters extremely powerful by exploiting the Hellfire Amulet. Blizzard announced this weekend that they're going to fix this bug and punish the players using it.
The Hellfire Amulet is a Legendary that players learn to craft from the Infernal Machine event. What makes the amulet so special is that it enables a random passive skill from your character class. In other words, it's a potent item on its own.
However, players found a way to keep the passive even when they didn't have the amulet equipped. They would strip off all of their equipment other than the Hellfire Amulet, die until it broke, and then unequip it. Then they put on a different Hellfire Amulet with another passive bonus and repeated the process. The end result was that players now had multiple passive bonuses permanently unlocked on their character.
Blizzard doesn't have a timeline for their fix. However, they did promise on their forums to discipline players using the exploit for an unfair advantage:
Season 4 of Diablo 3 launched in late August. In Seasons, players create fresh characters and try to rack up as many accomplishments as possible. An exploit like this can seriously throw off Blizzard's attempts at a fair competition so I'm not surprised that they would respond like this.
The competitive nature of Seasons has always led players to seek out shortcuts. It doesn't even have to do with in-game rewards, because most are accessible by everyone. If you make a leaderboard for any aspect of a game, someone's going to do whatever they can to top it. The first Season was undermined by power levelers who found ways to hit the level cap in just two hours.
Blizzard estimates Season 4 will last around three months. Hopefully that's enough time for them to fix this exploit and let players compete on a more level playing field.
Staff Writer at CinemaBlend.
Your Daily Blend of Entertainment News
Thank you for signing up to CinemaBlend. You will receive a verification email shortly.
There was a problem. Please refresh the page and try again.