Duke Nukem 3D Free On GOG, Holiday Sales Begin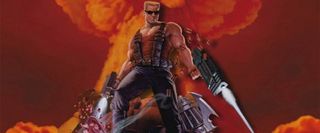 Digital game shop Good Old Games has launched their holiday discounts. In addition to slashing prices on several games in their catalog, they're also offering Duke Nukem 3D for free.
Duke Nukem 3D is a first-person shooter that won gamers over with its one-liners and bizarre weapons. The free version on GOG is the Atomic Edition of the game. It includes a fourth episode along with new enemies and weapons. GOG is also throwing in 100 free ringtones based on the game.
The holiday sale will run until January 3rd. GOG is lowering the price on 474 games in their catalog during these weeks. Titles on discount include The Witcher, Master of Orion and Fallout.
The promotion also include 24-hour discounts. Today's deal is on the Bullfrog Favorites bundle. That package includes the Dungeon Keeper series, Populous trilogy, Syndicate, Magic Carpet and Theme Hospital. Purchasing these games individually would cost about $50, but the bundle costs a mere $11.92 until tomorrow.
GOG's catalog is mostly retro offerings so old school PC gamers should find something to like. Regardless of how old some of the games are, they've been updated to work with the latest versions of Windows and Mac OS X.
Staff Writer at CinemaBlend.
Your Daily Blend of Entertainment News
Thank you for signing up to CinemaBlend. You will receive a verification email shortly.
There was a problem. Please refresh the page and try again.