Fabula Nova Crystallis: Final Fantasy Verus XIII Gameplay Trailer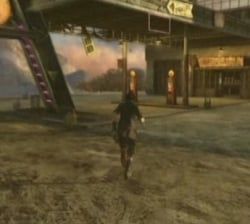 What a really long title for a really short gameplay trailer. Yes, it's true, there are segments of gameplay finally on display for both Final Fantasy Agito XIII and Final Fantasy Versus XIII, but one disappoints more than the other, can you guess which one that is?
All three Final Fantasy XIII games are put briefly on display in the new trailer, however only Agito and Versus get some gameplay footage time. Agito looks very promising with its combat and visuals. From the looks of it the game will be quite dynamic. I can't say the same for Versus, which basically looked like a barren, less interesting, empty version of Fallout 3 with piss-poor realtime combat that's been done a thousand times already during this gaming generation.
You can check out the new gameplay trailer below, courtesy of GameTrailers, or visit the Official Website to learn more about all three games.
Staff Writer at CinemaBlend.
Your Daily Blend of Entertainment News
Thank you for signing up to CinemaBlend. You will receive a verification email shortly.
There was a problem. Please refresh the page and try again.