Fight Night Champion: Legacy Mode Walkthrough Video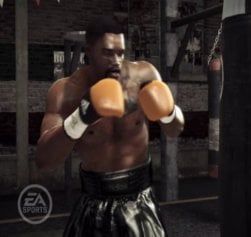 EA released a new walkthrough video for the Legacy mode in the upcoming Fight Night Champion, and the video explains how players can take a boxer from being a chump to a champion. Nevertheless, not everyone is going to be a champ and there's obviously going to be some bums churned out along the way.
This game is definitely shaping up to be one of the very best, if not the very best in the series of Fight Night games. The fighting physics are already set and the character models are some of the very best put out throughout this generation of gaming. All of the advancements and improvements made through the Fight Night franchise have been included in this latest installment, but with a twist: players will now take on the role-playing aspects of a boxer trying to make it to the big time, rather than just blasting through the ranks and getting to the top.
You can check out the new video walkthrough for the Legacy mode below, or hit up the Official Website to learn more about the game. Fight Night Champion is set for release on March 1st, 2011 for the Xbox 360 and PS3.
Staff Writer at CinemaBlend.
Your Daily Blend of Entertainment News
Thank you for signing up to CinemaBlend. You will receive a verification email shortly.
There was a problem. Please refresh the page and try again.