GTA 5 Not Releasing This Year, Says Analyst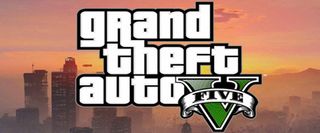 Another day, another Grand Theft Auto V release date story. According to Baird analyst Colin Sebastian, Rockstar's GTA V won't be releasing during 2012.
Sebastian states that the hotly anticipated title won't be ready for a 2012 release and will instead see an early 2013 launch (via VideoGamer). For this year, meanwhile, he believes the best selling titles will constitute of Max Payne 3, Diablo III, Call of Duty: Black Ops 2, Halo 4 and Assassin's Creed 3.
Furthermore, he also believes Electronic Arts' upcoming sports titles will -- as is the case on an annual basis -- also stake a claim in the biggest sellers of 2012 with the likes of FIFA 13 and Madden NFL 13.
As for the analyst's thoughts on Grand Theft Auto V's release date, it is certainly questionable upon considering BioShock Infinite's recent delay into 2013. Irrational Games' title is being published by 2K Games, whose parent company is Take-Two -- the same parent company of Rockstar Games. Thus, I would have thought that Infinite's delay makes it a perfect opportunity for GTA V to take the holiday season by storm.
Fellow analyst Michael Pachter -- who has previously pegged the game for an October 23rd 2012 launch -- also believes GTA V will now release in October:
Now, let's take some evidence into account to back up Pachter's claim of GTA V releasing in October. A resume of one of the game's animators touted an October release, which was then swiftly removed after being outed. Until we get official confirmation from Rockstar we still won't know exactly when the game is set for release.