Gamers Contributed $83 Million To Kickstarter Games In 2012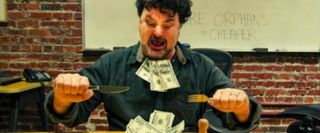 Out of the $319,786,629 that was contributed to successfully funded projects on Kickstarter in 2012, $83,144,565 and 561,574 backers helped to successfully fund 2,796 video game projects. That's not bad for a first year of really getting a kick-start on the crowd-funding alternative to mainstream capital investments.
GameIndustry.biz has a brief rundown of the numbers and it's an impressive feat that gamers have managed to get a bunch of games and video game projects funded. Even more than that, the video game category pledged more money than both film and technology.
I suppose even better news is that we still don't have the figures in from other video game crowd-sourced alternatives, including IndieGoGo and Desura, two other top-tier solutions for getting independent projects funded.
Let's also not forget that RSI's Star Citizen had a successful pledge drive through their own website before taking to Kickstarter, so Kickstarter's $83 million is only a large part of a much bigger movement involving gamers donating or contributing to projects that seek funding outside of the traditional publisher-based investment method.
Depending on how the games turn out and what the general feedback is like from the community, we could see a nice growth spurt in Kickstarter this year, so long as it doesn't get zeroed in and abused by the likes of greedy publishers who would try to use dedicated core gamers to fund their projects and then sell them at a premium price and reap all the profits from the venture without any of the expenditure.
Your Daily Blend of Entertainment News
Staff Writer at CinemaBlend.