Gary Oldman And Ed Harris Join Call Of Duty: Black Ops Cast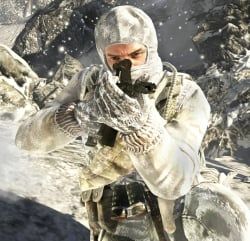 The headline might seem like a news article pertaining to a big budget Hollywood flick, although this couldn't be further from the truth. Nope. Instead, Activision sent out word that some of Hollywood's elites are lending their voices to one of the most hotly anticipated games of the year.
Mark Lamia, Studio Head of Treyarch commented in the press release, saying…
David Groyer, of Blade and Dark Knight fame, will also be lending his silverscreen skills to the big budget game, polishing up the script and giving gamers something worthwhile to look forward to out of the story and character development.
The game is set for release on the Xbox 360, PS3 and PC. For more info be sure to visit the Official Website.
Staff Writer at CinemaBlend.
Your Daily Blend of Entertainment News
Thank you for signing up to CinemaBlend. You will receive a verification email shortly.
There was a problem. Please refresh the page and try again.