HBO Go Blocked By Comcast On PS4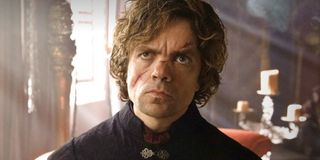 The HBO Go app finally launched on PS4 earlier this week. The arrival of the streaming movie and TV service is great news unless you're a Comcast subscriber.
Comcast users are unable to access HBO Go for PS4. It's not just because the PS4 version of the app is brand-new. HBO Go on PS3 is likewise inaccessible if you're a Comcast subscriber even a year after its launch.
Why does Comcast prevent PlayStation owners from watching HBO Go through their consoles? One subscriber was told by customer support that HBO Go is still "under evaluation" by the company. A statement by Comcast (via TechDirt) more or less confirms that:
This explanation - "sorry, our businessmen gotta call their businessmen and conduct the business first" - makes it sound like it's as much HBO's (or Sony's) fault as Comcast's. However, dozens of smaller cable companies and universities are already supporting PS4 at launch:
Cable Companies
Advanced Cable
Antietam
Armstrong
Astound
AT&T U-verse TV
Atlantic Broadband
ATMC
BendBroadband
Blue Ridge Communications
Bright House Networks
Buckeye CableSystem
Burlington Telecom
BVU OptiNet
Cable ONE
Canby Telcom
Cedar Falls Utilities
CenturyLink Prism
Charter
Cincinnati Bell Fioptics
Clear Creek Communications
Comporium
Consolidated Communications
Conway Corporation
Cox
DIRECTV
DIRECTV PUERTO RICO
DISH
DOCOMO PACIFIC
Easton Cable Velocity
EATEL Video, LLC
ENTOUCH
EPB Fiber Optics
Frankfort Plant Board
Frontier Communications
GCI
Google Fiber
Grande Communications
Greenlight
GTA
GVTC Communications
Hawaiian Telcom
HBC
Home Telecom
Home Town Cable Plus
HOOD Canal Communications
Hotwire Communications
HTC Communications
HTC Digital Cable
JEA
Liberty Puerto Rico
Long Lines
LUS Fiber
MCTV
Mediacom
MetroCast
Metronet
MI-Connection
Midcontinent Communications
MIDHUDSON
Morris Broadband
MTA Communications, LLC
Nex-Tech
North State
NORWOOD
OpenBand Multimedia
Optimum
Rainier Connect
RCN
SELCO
Service Electric Broadband
Service Electric Cable TV
Service Electric Cablevision
South Slope Coop Comm
Suddenlink
Summit Broadband
SureWest Broadband
TDS
Time Warner Cable
TRUVISTA
Verizon FiOS
Volcano Vision, Inc.
Wave Broadband
WOW!
wTVE
Yadtel Telecom
Universities
Cal Poly San Luis Obispo
Cal State Monterey Bay
Concordia Univ. Chicago
Fitchburg State University
Florida International Univ
Harvard University
Loyola Marymount University
New York University
Shippensburg University
Stony Brook University
The University at Buffalo
UNC Charlotte
Univ of Colorado Boulder
Univ of South Florida
University of Alabama
University of Washington
University of Wyoming
TechDirt notes that Comcast has a history of dragging their feet with HBO Go. For years, they didn't allow Comcast subscribers to use the app with Roku. Amazon Fire TV is likewise unsupported. It's a bit silly, considering Comcast is the largest cable company in the United States by a long shot and plans to buy the second-largest soon. They have the resources to make this happen if they want to.
Whatever the reason for Comcast's inconsistent support of HBO Go, it's a crappy situation for PS4 and PS3 owners. I wouldn't be surprised if their frustration helps Comcast win Worst Company in America voting for the second year in a row.
Your Daily Blend of Entertainment News
Staff Writer at CinemaBlend.