Halo's Former Composer Wins Lawsuit Settlement Over Bungie's Firing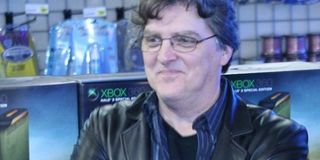 Marty O'Donnell is one of the most recognized names in the video game composer ring. His accomplished work with Bungie over more than a decade of working on Halo titles – and the upcoming sci-fi first-person shooter Destiny – and he's about as recognized with Halo as Cortana is to the Master Chief. His soundtrack and buddhist-style theme song for the series has become a staple in the industry. However, Marty O'Donnell is no longer working with the company that helped put his name on the map due to undisclosed reasons. All we know is that the top executives of Bungie fired O'Donnell and he's not coming back. Well, the composer filed a lawsuit and actually won a recent settlement.
According to Venture Beat, King County Superior Court judge Jeffrey Ramsdell in Seattle ruled in favor of O'Donnell, granting him a win in a settlement for up to $95,000 that must be paid out by Bungie's chief executive, Harold Ryan.
O'Donnell originally filed a lawsuit against Bungie for unpaid hours, paid time-off and other contractual employee benefits. The lawsuit came after the audio director and composer was fired on April 11th, where he took to Twitter to express his sadness and shock.
Technically, the lawsuit isn't just about the out-of-the-blue firing, but more-so to do with the fact that certain obligations weren't upheld on Bungie's end. As noted in the Venture Beat article...
The issue, as is noted in the quoted text above, is that executive Harold Ryan and the other top brass at Bungie had allegedly promised to pay. Since the judge obviously ruled in favor of O'Donnell, it seems to indicate that there was some drawback to Bungie following through with their promise, thus enabling Marty to be rewarded the $95,000.
Of course, the money isn't entirely all one lump sum. It breaks down to $38,385 for the unpaid fees that Bungie's former audio director was owed, and an additional $38,385 for "double damages". Adding in legal fees, the total amount comes to $95,019.13.
According to the article – at the time of its publishing – Bungie had not issued a statement or response to the matter. Additionally, details over the firing of Marty O'Donnell are still kept fairly under wraps; as there's no real indication or reason given for the cause of the firing.
Nevertheless, Marty O'Donnell's music will still live on in the previously released Halo games under the Bungie banner, as well as in the upcoming release of the Activision-published sci-fi shooter for seventh and eighth-gen home consoles, Destiny.
It will be interesting to note what becomes of Marty's career as he moves forward from his tenure at Bungie. It came to such an unsuspected and shocking end that it will probably leave fans bewildered and guessing at what actually happened for many moons to come.
Staff Writer at CinemaBlend.
Your Daily Blend of Entertainment News
Thank you for signing up to CinemaBlend. You will receive a verification email shortly.
There was a problem. Please refresh the page and try again.