Halo Wars: Black Box And Skull Locations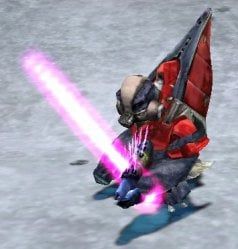 So you've been playing Halo Wars and you want to know the locations of the Black Box, no? Well, consider this news item an official spoiler for all the Black Box locations and Skulls scattered throughout the maps of Halo Wars.
So what do these Black Boxes do? Well, upon collecting them special Halo timeline events are unlocked. Collecting Skulls also renders some effects and results gamers might be interested in experiencing. Hence, Grunts 'R' Us provides gamers with a complete listing of how and where to find Black Boxes and Skulls for Halo Wars.
You can check out Grunts 'R' Us Skull Listing Here.
You can check out Grunts 'R' Us Black Box Listing Here
Need more hints, cheats and tips? Well, we don't have a section for that here at Blend Games. But I'm sure we'll be adding one soon. In the meantime, feel free to drop back in for more gaming news, updates and information.
Your Daily Blend of Entertainment News
Staff Writer at CinemaBlend.