Hellbound Finally Gets A Release Window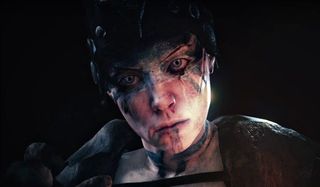 For fans of the hardcore, modern prequel to classic Devil May Cry games, DmC: Devil May Cry, the developers have got another treat for you. Ninja Theory has been hard at work putting together their new PS4 and PC title, Hellblade, and they've finally given it some kind of release window. Ninja Theory confirmed the news on Twitter.
While it's not a specific release date, it does finally narrow in on some kind of release window for the title. The reason a release window is such a big step is because Hellblade has been in development since January of 2015, and in September of 2015, Ninja Theory sent out a confusing Tweet that led people to believe they were "starting over" with the title. According to DualShockers, it read,
Ninja Theory later deleted that Tweet and clarified.
Despite the messy, confusing Tweet, users still seemed to be excited about the announcement that they were moving forward.
If the gameplay and story in Hellbound is anything like DmC: Devil May Cry, then it will be another favorite among fans. The combat system in DmC: Devil May Cry was a very simple process that included a lot of quick-time events and combo attacks and the story was something like you'd see in a comic book. Check out the most recent trailer below.
Hellblade follows the story of Celtic warrior, Senua, and her journey into a Hell of her own making due to mental illness. The title will be releasing onto PC and PS4 sometime this year.
Your Daily Blend of Entertainment News