Hot Coffee on Your Xbox 360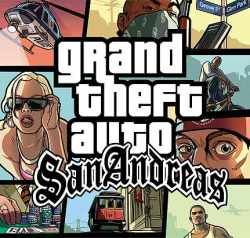 Niko Belic? Who's that? The star of Grand Theft Auto IV? Forget that. The only Grand Theft Auto I care about is Grand Theft Auto: San Andreas. Today must be my lucky day, because Microsoft announced that San Andreas will be the next game to be given the cherished position of an Xbox Original on the Xbox Live Marketplace
San Andreas will hit Marketplace this Monday, October 20th. It will run you 1,200 Microsoft Points, or about fifteen bucks in real money. No word on how large the game will be, but my guess would be "too many gigs if you're stuck with the 20gig hard drive." For those unaware, San Andreas was kinda popular; the most recent sales figures place it somewhere around 21.5 million units sold.
It also contained the now infamous "Hot Coffee" scene, which basically destroyed credibility the video game industry had concerning the display of sexual content. Anyway, don't worry/fantasize about stumbling upon it; this is the version that deleted that portion of the game.
Your Daily Blend of Entertainment News
Thank you for signing up to CinemaBlend. You will receive a verification email shortly.
There was a problem. Please refresh the page and try again.