Jimmy Kimmel's Guillermo Bumped Matt Damon From The Bourne Ultimatum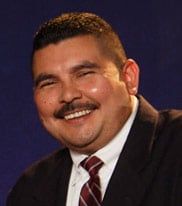 Jimmy Kimmel, who has become a popular late night host despite originally being known as a co-host of The Man Show, has had a long running feud with Matt Damon. When the talk show first began there were constantly jokes about how the star would be bumped off the show due to time constraints. Kimmel's girlfriend, Sarah Silverman, made a music video about having an affair with Damon and Kimmel responded in kind. Along the way the real parking lot security guard, Guillermo, has done his part to get Damon bumped.
After Damon finally beat out Guillermo to get the part of Jason Bourne in the films, the security guard finally got his revenge. In the video below Kimmel and Guillermo discuss how he was able to bump Damon from his own video game. It's not true, but that doesn't make it any less funny. And the most surprising part is how good the character of Guillermo looks in the game. It would be tremendously awesome if he was playable, and then followed you around asking where the library is.
Staff Writer at CinemaBlend.
Your Daily Blend of Entertainment News
Thank you for signing up to CinemaBlend. You will receive a verification email shortly.
There was a problem. Please refresh the page and try again.