Last Of Us 2 On PS4 Might Not Star Joel And Ellie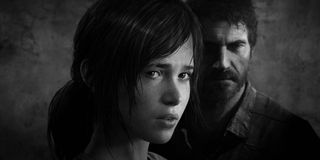 The Last Of Us creative director Neil Druckmann says that there's a good chance that the PS3 exclusive will get a sequel. Last Of Us 2 might not bring back Joel and Ellie, though.
"If you're asking about a sequel... right now I'd say it's 50/50," Druckmann said during a Reddit AMA.
Druckmann added that if they did a sequel, "everything is up for grabs." They could continue the story of Joel and Ellie. However, they might also focus on new characters.
The decision might come down to the voice actors. Last Of Us 2 can only star Joel and Ellie if Troy Baker and Ashley Johnson reprise their roles, Druckmann said.
"I'd probably reconsider the story at that point. They are Joel and Ellie to me," he said when asked what would happen if Baker and Johnson decided not to sign on for a sequel.
"No one should be that smart, talented, and attractive. It's sick really," he added when asked about Baker specifically.
The sequel does present a dilemma for Naughty Dog. On the one hand, Joel and Ellie are two of the most memorable characters introduced last year. A lot of players would love to continue their journey. Gamers' enthusiasm for the duo was apparent throughout the AMA. The end of Last Of Us was open-ended enough to allow for a sequel, too.
On the other hand, Druckmann says that he's "super proud" of the ending and that it was the "most honest" conclusion that they could come up with. He also loves hearing gamers' different interpretations of the conclusion. It's possible then, that he'd be satisfied leaving Joel and Ellie's story where it is and moving onto different characters.
In addition to a sequel, many Last Of Us fans are hoping for a PS4 version. Druckmann was a bit less forthcoming about a possible next-gen port.
"First we have to finish our Vita port. (just kidding... please don't let this be an N4G story)," he said, referencing a gaming news aggregator.
While he was tight-lipped about a Last Of Us PS4 version today, he discussed the port in a recent interview.
"We have such limited resources, and it's a question of where you put the resources," Druckmann said a few weeks ago. "It's something where we can have a feel of where the demand is, and where our time is best spent. It's something that we'll figure out as we move forward."
Naughty Dog recently finished the single-player story for Last Of Us with an add-on called Left Behind. This DLC flashes back to Ellie's life before she met Joel. It also explores her friendship with Riley.
The studio has one more DLC pack planned for the multiplayer side of the game. Naughty Dog hasn't mentioned any information on this add-on yet. However, Druckmann says that an "info drop" is coming soon.
Your Daily Blend of Entertainment News
Staff Writer at CinemaBlend.
Your Daily Blend of Entertainment News
Thank you for signing up to CinemaBlend. You will receive a verification email shortly.
There was a problem. Please refresh the page and try again.