Marvel Ultimate Alliance 2 Launch Trailer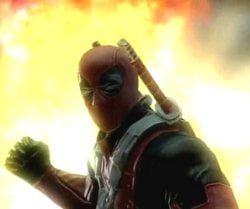 Due out on September 15th for major gaming platforms, Marvel Ultimate Alliance 2 is the follow-up to the smash-hit super hero game from 2006. Signifying that the game is ready to launch, Activision has released the new trailer showcasing the game, super powers and super heroes.
The launch trailer is nothing short of a nominee for one of the coolest game trailers of 2009. It features a brief overview of how the civil war breaks out between the league of heroes and how sides are chosen, alliances are forged and the lesser evil can sometimes be a super villain. It's pretty cool, actually.
The new game sports physics-based powers and the ability to fuse them with other powers from other heroes. So, for instance, you might have Storm electrocute an iron rod that the Hulk uses as a battering tool…electrifying people as he smashes and pounds them into dust. Alternatively, you might have Gambit charge up a rock and use The Thing to throw it on top of a group of enemies, only to have it explode a few moments later. Cool, eh? Darn right it's cool.
You can check out the new launch trailer for the game below and look for it to hit store shelves on September 15th for the Wii, DS, Xbox 360, PC, PSP, PS2 and PS3. For more information on Marvel Ultimate Alliance 2 feel free to visit the Official Website. For more gaming news, updates, info and insight, make sure you stay tuned in with Blend Games.
Staff Writer at CinemaBlend.
Your Daily Blend of Entertainment News
Thank you for signing up to CinemaBlend. You will receive a verification email shortly.
There was a problem. Please refresh the page and try again.