Max Payne 3 Painful Memories DLC Coming Next Week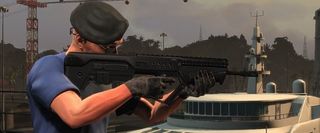 Rockstar Games has another multiplayer DLC pack planned for Max Payne 3. The Painful Memories DLC, complete with four new maps, will be arriving on December 4th for $10.
One of the maps, Roscoe Street Subway, is based on a location from the first Max Payne. The others are culled from MP3's campaign. Marty's Bar features a Hoboken dive bar, while Shoot First takes you to the Branco family yacht. The fourth map is set at Canal De Panamá,
Painful Memories also introduces new items. Players will be able to wield the IMG 5.56 and UAR-21 in online battles. The Hangover Burst will make your enemies respawn with lowered health and stamina as well as blurred vision.
The first screenshots from the DLC are below.
Image 1 of 3