Microsoft's Embargo Prohibits Journalists From Revealing Call Of Duty: Ghosts Is 720p On Xbox One?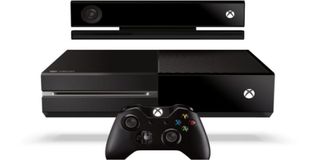 Several journalists have come forward to confirm that there is an embargo in place for Call of Duty: Ghosts, separate from Activision's embargo for the game that is due up on November 5th.
According to Gamepur, former IGN journalist and current editor at Furious Fanboys, Jeremy Conrad, has come forward to spill the beans about all the secrecy surrounding the final resolution for Call of Duty: Ghosts on the Xbox One, after partaking in a recent media tour and getting hands on time with both consoles.
Conrad mentions that Activision's review embargo on Call of Duty: Ghosts lifts on November 5th, but according to several journalists, Microsoft has mandated a separate embargo that is in place until November 12th, in an attempt to quell negative chatter over the fact that multiple sources and journalists have claimed that the Xbox One rendition of Call of Duty: Ghosts cannot run at native 1080p like the PS4 version and is instead native 720p at 60 frames per second.
Conrad also mentions the following on Twitter, noting...
Earlier in the year there were rumors following the reveal of the Xbox One that there were yield issues with getting the eSRAM to play well on the Xbox One and that it was holding up production of the retail unit.
Rumors then followed that due to the hardware issues the Xbox One would not be able to maintain all the high-end graphical features sported by many of today's games, nor would it be able to render them at a resolution of 1920x1080 progressive HD while also maintaining 60 frames per second.
Infamous industry insider going by the handle of "CBOAT" let loose rumors -- based on supposed first-hand experience -- that test kits had reliability issues when trying to run software at 1080p, and later FamousMortimer (real name Peter Dodd and the guy in charge of the #NoDRM movement earlier this year), revealed that he had a source saying that Call of Duty: Ghosts was downgraded to 720p following rumors that Titanfall was downgraded to 720p.
Microsoft's director of product planning, Albert Penello, and executive vice president, Phil Spencer, respectively had to decline to delineate on the matter, as both of them pushed the issue on to Activision after Microsoft told them that the Xbox One's resolution discrepancy was on a need to know basis and that they, and you, the consumer, "didn't need to know."
Those who do know are apparently under gag order not to say a word to the public about these issues, which is why IGN has plenty of PS4 footage of Call of Duty: Ghosts running at native 1080p and 60fps but there is no Xbox One footage in sight.
Furthermore, Forbes' highly respected Erik Kain stated the following regarding the native resolution of Call of Duty: Ghosts for the Xbox One over a couple of tweets...
Anyone who has their Xbox One pre-ordered may want to think twice before going through with it. If resolution and stable framerates are a concern for you, then you may want to hold off... unless you're okay buying an Xbox 720p?
Right now the information is looking awfully fishy on Microsoft's end and they haven't issued any statements and aren't allowing any of their higher-ups to talk openly about these issues that can affect purchasing decisions. Hopefully gaming media steps away from the typical role of playing into the Doritocracy and they do the right thing and let everyone know before it's too late.
We'll keep you updated as more information becomes available. Until then, it's looking like the next-gen race for 1080p and 60fps games will come down between the Wii U and PS4.
Staff Writer at CinemaBlend.
Your Daily Blend of Entertainment News
Thank you for signing up to CinemaBlend. You will receive a verification email shortly.
There was a problem. Please refresh the page and try again.