Microsoft Will Go First With Their E3 2012 Press Conference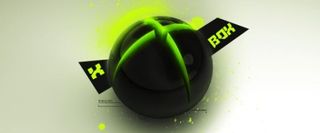 E3 is the Holy Grail of tradeshows in the world of interactive entertainment. Whoever holds the key to widespread coverage will be the victor of potential market share value leading into the holiday season.
Well, Microsoft has confirmed that they will one-up Sony at this year's E3 by going first. This sets the stage and potentially gives them an opportunity to overshadow their PlayStation rivals.
According to VG 24/7, Microsoft's conference will take place on June 4th, 10:00 am PST, 1:00pm EST. The conference will be followed shortly thereafter by Sony's E3 press conference later that day, which VG 24/7 conveniently lists as taking place at 6:00pm PST, 9:00pm EST.
For those of you geeked about the Microsoft conference, let me just step right up and start bursting some bubbles right now: First up they won't be revealing a new console, they've already stated that no new consoles are planned for release this year. What's more is that they won't be announcing any new hardware either, it's all about the Xbox 360 and Kinect this year.
Now that your bubbles for next-gen announcements have been burst lets talk a little bit about what you might be getting (with lowered expectations, of course): More footage and gameplay revelations for Halo 4, which is due out later this year. More footage and revelations for Forza: Horizon, the spinoff to the uber-popular car racing sim. More Kinect exclusives...because Microsoft really loves this darn thing.
We'll be sure to keep you posted on additional info planned for E3 as well as assets being released leading up to the interactive entertainment's granddaddy of tradeshows.
Image courtesy of GFXVoid
Staff Writer at CinemaBlend.
Your Daily Blend of Entertainment News
Thank you for signing up to CinemaBlend. You will receive a verification email shortly.
There was a problem. Please refresh the page and try again.