Microsoft Responds To Players' Demand For Compensation For Xbox Live Problems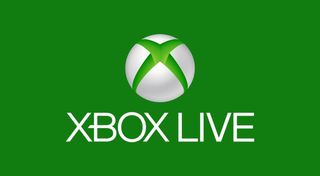 Microsoft has been receiving a lot of blow back from their community over Xbox Live being down periodically throughout 2016. Many of the paid Xbox Live subscribers are asking for some kind of compensation for the service being down as often as it has throughout the early goings of 2016. Microsoft has issued an unofficial response regarding Xbox Live being down.
Gamespot points to one of the most upvoted threads on the Xbox One sub-Reddit where user BIGBLOCK22s expressed frustrations over Xbox Live being down, saying that Gold subscribers who pay up to $60 a year for the service deserve better quality service and that for what people pay the service should not be down "almost once everyday".
Xbox One owners are asking for compensation in the form of a week's worth of Xbox Live Gold... for free.
Gaming Bolt managed to scour through the thread and find a comment from the Xbox brand's PR front man, Larry "Major Nelson" Hryb, who addressed the issue of compensation, writing...
The thread instantly perked up when comments from Hryb were made, as everyone was quick to thank the Major for dropping in to share his thoughts about the problem.
The Live services being down isn't anything new, and Microsoft and Sony both suffered greatly back during late 2014 when various script and hacking groups were attacking Xbox Live and the PlayStation Network. However, in those cases it was a deliberate move by those trolls to take down the services and make life miserable for other gamers. In this case, we don't exactly know why Xbox Live has been down as frequently as it has throughout the early goings of 2016. Microsoft hasn't been very forthcoming when it comes to explaining the lack of stability with Xbox Live.
Some of the users in the comment section of the Gamespot article point out that it's not just that Xbox Live goes down, rendering the multiplayer component on the Xbox One useless, but it's also the fact that playing Blu-rays becomes inaccessible for some users along with certain single-player games. A lot of gamers definitely have issues when offline services become unusable when the online service goes down. It's certainly something to get angry about because the major worry a lot of gamers had with the original Xbox One DRM proposals was that in cases where Xbox Live goes down, when an ISP goes down, when a modem starts acting up or the online services get disrupted, it means that a lot of offline and single-player content becomes inaccessible.
Hopefully Microsoft can work out a way to let gamers know that they're either working out the problems with Xbox Live consistently going down or at least compensate the Xbox Live gold subscribers for the issues.
Staff Writer at CinemaBlend.
Your Daily Blend of Entertainment News
Thank you for signing up to CinemaBlend. You will receive a verification email shortly.
There was a problem. Please refresh the page and try again.