Microsoft: Xbox 360 Price Cut Was Coincidence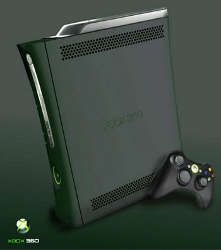 The timing of the new Xbox 360 price cut - mere week after Sony announced a price reduction for the PS3 - might strike you as a little suspicious. Microsoft director of product management Aaron Greenberg says you shouldn't read too far into it, though.
"Typically these types of price changes are targeted to drive sales for the holiday season," Greenberg told G4. "However it is difficult for our retail partners to make these types of changes in November or December so we try to work with them to make these types of adjustments before things get too hectic at retail."
The last round of Xbox 360 price cuts took place on September 4th, 2008 so it seems like Microsoft genuinely believes this is the best time of year to institute a price cut. Isn't it more fun to believe they made the price cut to upstage Sony, though?
Staff Writer at CinemaBlend.