Midnight Club: Los Angeles South Central DLC Delay, Impala Trailer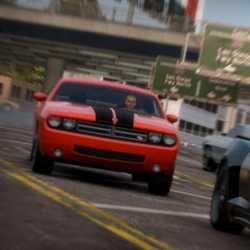 Good news and bad news, folks. The bad news is that the South Central DLC for Midnight Club: Los Angeles has been pushed back a week. The good news is that they've provided a trailer showing off the 1964 Chevy Impala, one of the nine new vehicles added in the DLC.
The downloadable content will be released on March 19th in two parts. First, there's the free component that adds four new neighborhoods and increases the world map by a third. The premium half of the DLC comes with those new neighborhoods as well as new vehicles, parts and races. You can check out the full list of new content here. It will cost 800 Microsoft Points or $10.
If the below video isn't enough footage for you, check out the trailer Rockstar released last week. Rather than being focused on one vehicle, it's a sort of overview of the new content.
Staff Writer at CinemaBlend.
Your Daily Blend of Entertainment News
Thank you for signing up to CinemaBlend. You will receive a verification email shortly.
There was a problem. Please refresh the page and try again.