Modern Warfare 3 Expected To Make $1.1 Billion In Six Weeks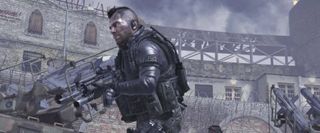 Remember when fanboy wars was based on whether the game you supported looked the best? Or had the most gameplay features? Or had the best frame-rate? Or offered up the most levels? Or had the hardest bosses? Or introduced something unique and grand, never-before-seen in the world of interactive entertainment? Remember those days? Well, those days are now gone. In today's interactive entertainment industry climate, fanboys argue over sales, yes sales. And there's no bigger sales giant every year on end than Call of Duty. Helping to fuel those debates are none other than industry analysts.
According to GamesIndustry.biz, Wedbush Morgan's now infamous analyst Michael Pachter has chimed in on his sales estimates for Modern Warfare 3, this year's annual outing of Activision's Call of Duty brand. According to Morgan, MW3 is expected to pull in a whopping $1.1 billion dollars in just under six weeks.
The Pach Attack also believes that before the year is out, Activision will have at least four-million subscribers to the Call of Duty Elite premium service. In other words, Activision will be rolling in some serious cash in a very short amount of time.
Call of Duty: Modern Warfare 3 is slated to launch on November 8th for multiple home consoles and game platforms. Need to learn more? Be sure to visit the Official Website.
Staff Writer at CinemaBlend.