Mortal Kombat X Is Trying To Fix Its Online Issues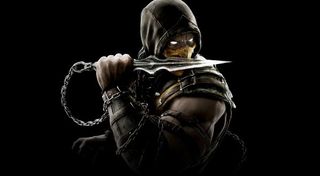 If you have at least an hour of online play on record in Mortal Kombat X, and you feel as if you can be a vital, contributing member to the development of the game's improved netcode, then you can sign up to be a part of the upcoming beta test for Mortal Kombat X's all new online netcode.
Shacknews did a quick write-up on how NetherRealm wanted to improve on the netcode in Mortal Kombat X, since it's been one of the only few downsides to an otherwise highly lauded and great selling game. In fact, Mortal Kombat X was one of the top 10 best selling games of 2015.
NetherRealm wants to have online play now that's as top notch as the rest of the fighting genre. They released a video explaining how the new netcode will work and how you can participate in the beta for the completely overhauled multiplayer.
As the video notes, the beta will get underway on January 19 for a few select members of the gaming community. Only four characters will be present during the beta, including Sub-Zero, Scorpion, Jacqui Briggs and Johnny Cage.
The characters will allow players to get in some play time to test out how well the online multiplayer handles input latency, lag, hit detection and network response timing to ensure that the online will be able to keep up with the rapid-fire speed of Mortal Kombat X's gameplay.
The new netcode comes just in time for them to setup the new season of characters. They have the Xenomorph, Leatherface, Bo' Rai Cho and Tri-Borg all set to arrive in the game and they've been teasing the characters for a while. They'll likely want to get the new netcode setup in time before the FGC major tournaments arrive later in the year, especially the ELS events leading toward EVO.
However, at the tournaments the online isn't important since it's all played locally on machines setup right next to each other. But even still, as a premiere fighting game on the eighth gen consoles that's set to be rivaled by Street Fighter V, I'm sure NetherRealm figured they should at least attempt to improve the netcode to stay competitive.
With the game running at 60 frames per second it's easy to see how they would have some difficulty in finding that fine balance between making sure the game runs as smoothly as possible while at the same time ensuring that network lag doesn't completely break the experience.
Mortal Kombat 9 also had some problems with its online gameplay being laggy and suffering from poor input response timing. It didn't detract the game from being fun but it did take away from the quality of the online portion.
As for Mortal Kombat X, they don't give a time frame on when we can expect the new netcode to go into effect, but it'll obviously be sometime after January.
Your Daily Blend of Entertainment News
Staff Writer at CinemaBlend.
Your Daily Blend of Entertainment News
Thank you for signing up to CinemaBlend. You will receive a verification email shortly.
There was a problem. Please refresh the page and try again.