My Friend's Origin Account Was Hacked And This Is What Happened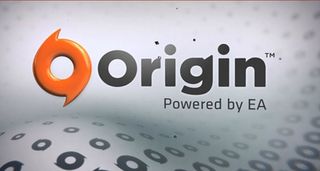 When it comes to being a game developer or a major video game publisher, customer service should be your number one concern, because it is ultimately the customers who will be purchasing your game and giving you their money. My friend was an avid Battlefield player, pouring hundreds of dollars into that game, along with his many other games on his EA Origin account. But his Origin account was hacked, and the worst of it all was the hacker installed the app authenticator on his account so there is absolutely no way he can get back into it—and getting EA's help was a nightmare at first.
Origin, powered by EA, is a gaming platform very similar to something like Steam. It includes a store where you can buy EA games and play them directly using the Origin platform. But if you buy a physical copy of a game by EA at a store like Target or something, like Titanfall, you must use Origin to power it up and play it. So these games become a part of your Origin account and not your computer. So if you lose your Origin account, you lose your games, both physical and digital.
First, he did what any sensible person would do after encountering a hack. He cringed and rocked in his computer chair and hurried to EA's website to look for a contact number. When he clicked to contact EA, it brought him to a page where he had to fill out information about his problem, which he clicked as "My account was hacked" in the drop-down menu. But when he clicked to the next page, it wanted him to login in to his account in order to even reach EA. And he couldn't exactly do that since his account...was hacked.
So he huffed and puffed and tried to find a phone number. Eventually, he found the phone number for the help-line and dialed the number. It was an automated message that said EA had changed their help line and eliminated waiting on hold for forever and that help was now available at help.ea.com. So, horribly annoyed, he went to the website and put in, again, the information pertaining to his problem and it brought him to a screen that told him to press a "Call Me" button to have an EA person call him to help with his problem. The only problem is, the "Call Me" button wasn't clickable, probably meaning that it was after hours and they weren't available—so he guessed he was just going to sit around and wait for open hours.
Upon further reading, he later learned that if your account gets hacked, it's recommended that you make a brand new account just so you can login to actually get to the screen where you can contact EA. How does that even make any sense?
So he went to bed that night wrought with worry that his credit card number was on his account, that his games were gone forever and all of the hours he had put into Battlefield—just gone. Needless to say, he didn't sleep well that night.
The next morning, he immediately went back to the webpage that had the "Call Me" button and this time, it was clickable. Finally! Literally, in a matter of seconds, his phone rang. He was so confused and when he picked it up, there was nothing was dead air.
"Hello?" he said. Nothing. He hung back up, clicked the button again, and this time when they called, he was ready.
Even though he had his Battlefield and Titanfall serial codes ready to read off to the person on the phone (extremely helpful in proving that the account is yours, by the way, so don't ever throw away that paper in your case that has the serial number on it), they didn't need them. He was able to verify the email on the account, plus the additional email was something stupid and garbled, which proved to be fake looking. It was pretty obvious his account was hacked, so they gave him back control of the account and upgraded the security feature so that it sends him a text message to verify. Not only that, they also gave him a 10% discount on the next game he decides to purchase.
So while the experience of a hacked account started out as a nightmare, surprisingly EA did a pretty decent job of solving the problem. So if you find one day that your Origin account has been hacked, rest easy knowing that I have confidence now that EA will know how to handle the problem.
Your Daily Blend of Entertainment News