EA Says Origin Isn't Spyware, Although It Does Scan Your Entire PC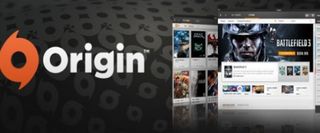 A German gaming publication stumbled on an interesting find: It appears the paranoia some gamers have garnered about Origin may be true. Turns out, the software does scan your files, hardware profiles and program data to see if there are any other EA games on your PC, as well as a few other things.
An EA rep came forward to issue a professional PR response on the matter after several publications posted the findings, originating from the German PC Games site…
Before issuing the statement, according to Hooked Gamers, EA quickly updated and changed the terms of service and end user license agreement for Origin. The statement above was followed by EA's German CEO, Olaf Coenen, who said that "We regret any confusion that has emerged with our customers. Origin is there to enable a world-class online gaming experience - and all the data collected in the system is used solely for this purpose. I am confident that the revised licensing agreements bring significant clarity to our customers."
Take note that this isn't the first time this has happened with EA's digital distribution service. The old user agreement also came under fire previously for a deletion clause about EA wiping user entitlements and game content if the account was inactive for more than two years. EA quickly updated the clause after some prying gamers brought it to light.
And while there has been no proof that Origin accesses your e-mail accounts or pulls up all the porn sites you've been secretly visiting while the Mrs. is fast asleep, it does however scan your computer for EA related software, products and a few other things.
What's more is that according to PC Games and another nifty user investigation (with the original thread from the forum having been removed by moderators, of course), the analysis found that Origin will scan your entire PC and collect certain kinds of data to send data back and forth to EA to check whether serial numbers and product keys match up, whether said keys are up-to-date or whether or not they are legit, as well as activity performed with other software -- apparently for marketing purposes. This information actually coincides with Coenen's statements above. So you can take that as you will.
For the most part, I guess there's nothing wrong with a company monitoring your PC activity when it includes their products. I guess in EA's mind-set, if you acquired an EA product they have the right to know if you acquired it legally and can check if it needs any updates. Isn't that very nice of them? You know, it just sounds like standard corporate spyware -- er, I mean, cloud based servicing for heightened consumer resources and access. Wouldn't you want all software companies to start doing this?
Anyways, given EA's shady past with dealing with consumers with EA Link and the EA Store, I definitely don't scoff at gamers reluctant to pursue opening an Origin account or being leery of using the service for digital purchases. However, the vast exaggerations of the service turning into a HAL 3.0 to persecute or control your life are just that…exaggerations.
Now if you're still anti-Origin, then there is a slight victory for you to cheer over, as pirate group Razor1911 has cracked Battlefield 3 to run without Origin. So if you've been skeptical about buying the game for PC for fears of having Origin installed and doing all that Government spy-stuff you've been hearing about, there is an Origin-free crack that should help you sleep at night.
The main thing is that it looks like Origin is like a nifty ninja-DRM tool and part marketing-spyware so EA can monitor how to custom-deliver ads to specific demographics. This is really no different than those coupon toolbars or other spyware devices you might pick up trying to get free stuff from ad surveys or marketing campaigns.
Just be sure you read over the entire EULA before you download Origin and understand what it does and does not do. It's no conspiracy theory that EA is a big corporation and they'll do whatever they can to stay at the top…even if it means checking in to see if you like gay chat rooms.
Your Daily Blend of Entertainment News
Staff Writer at CinemaBlend.