Mytheon Set To Replicate Success Of Star Wars: Empire At War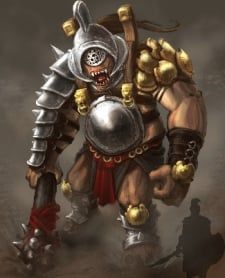 MMO publisher, True Games Interactive, is set to publish their next strategy-action, MMO, entitled Mytheon. Developed by the well-respected development company, Petroglyph, who worked on Star Wars: Empire at War and Universe at War, the game Mytheon is designed as the company's first micro-transaction game, and is set to launch in Fall of 2009.
"There really isn't a game on the market today that someone could compare to Mytheon," said Jeff Lujan, Founder and Chairman of True Games Interactive. "The game truly creates an entirely new genre offering a combination of features that gamers would normally have to play several different games to get. There is no doubt it is an ambitious project, but Petroglyph has routinely delivered AAA quality, genre-defining games and Mytheon continues that pedigree."
I guess Petroglyph is already looking to out-do their success of Star Wars: Empire at War. It's a large undertaking with a new IP, but Mytheon actually seems like it could be a really cool game. The concept relies on players collecting "Power Stones" to summon minions and creatures, and partake in epic realt-time, action-strategy battles that span the likes of exotic historical civilizations. The game will start with the exploration of the lore from ancient Greece and expand further into the fantasies of archaic cultures from fascinating corners of history.
Mytheon will contain standard solo adventuring, player-versus-player arenas, and group quests. Lots of customizations and collectibles are available, which will enrich and supposedly expand on the game's deep sense of adventure. Of course, though, words are cheap. So like any other gamer out there, I'm a bit stoked to see what the trailers will be like. In the meantime you can check out the Official Mytheon Website for further details on the game, and be sure to stay tuned in with Blend Games for further news and updates on the latest gaming titles.
Your Daily Blend of Entertainment News
Staff Writer at CinemaBlend.