Need For Speed Shift: Driver Profile Detailed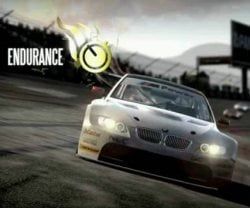 The driver profile means everything in The Need For Speed: Shift. It determines your level, your car skills and your driving ability. Well, EA recently released a new trailer to showcase exactly how a driver profile can be upgraded and the ways in which it can be achieved.
Due out in North America on September 22nd, <>Need for Speed: Shift will ultimately be the redefining aspect of the NFS franchise. EA wanted to do something different and supposedly, Shift will be different. According to EA the game will actually be designed to rival the likes of Forza Motorsport 3 and Gran Turismo 5. Based on what I've seen of the game it doesn't come close to either champion of the genre, but it does look good.
While players will receive points for performing certain driving skills during a race, there appears to be a lack of soul in the game's atmosphere. It looks more like it's trying hard to be better than the competition rather than trying to be a good racing simulator. And while the profiles indicate whether a player uses bump-and-grind tactics during a race or if they drift a lot or if they are masters of the speed lane, there doesn't appear to be much incentive to these profile upgrades.
Anyway, you can check out the video trailer below and look for the game to release later this year for the Xbox 360 and PlayStation 3. For more gaming news, info and updates, be sure to stay tuned in with Blend Games.
Staff Writer at CinemaBlend.
Your Daily Blend of Entertainment News
Thank you for signing up to CinemaBlend. You will receive a verification email shortly.
There was a problem. Please refresh the page and try again.