Ninja Gaiden 2 360 Exclusive, Lost Odyssey Dated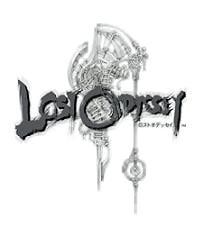 In the vane hope they can catch the fancy of the Japanese market, Microsoft has announced a couple of large titles they hope will appeal to the 78 people who own 360s in Tokyo. At the Xbox 360 Briefing 2007 at the Yebisu Garden Hall two luminaries from the development world made some exciting announcements. One might only be exciting for those who love the classic Final Fantasy style RPG, but the other should be a nice perk up for gamers who love ninjas in black leather.
Tomonobu Itagaki, the Japanese rock star from Team Ninja, announced that Ninja Gaiden 2 is in development, with a planned release for 2008. Itagaki is a known lover of the 360 (one of the few Japanese developers truly devoted to Microsoft's console) and proclaimed that the sequel to the best action game of the last generation would be a 360 exclusive. For how long, we don't know. But expect to hear nothing about a PS3 port for at least a year after Ninja Gaiden 2 releases.
On the other side of things Hironobu Sakaguchi, founder of Mistwalker, took the stage to announce release dates for their highly anticipated Lost Odyssey. While Blue Dragon has gotten a mixed reaction from the world, Lost Odyssey is a true throwback to the Final Fantasy style. This is fitting because Sakaguchi did create that wildly popular franchise. Gamers in Japan will get to see if he's created another masterpiece starting December 6th. The game will release in January 2008 in Asia, and February 2008 in North America and Europe.
Square Enix, still not bringing true Final Fantasy to the 360, did announce two new titles for the platform. Infinite Undiscovery is an RPG that has been in the works for around a decade, and features a world that changes in real time. The Last Remnant will be the first Unreal Engine 3 game released by Square Enix, and is aimed at both the western and eastern audiences. In fact, it is currently planned for a simultaneous release in both regions.
No matter how beat down they get over in the East, Microsoft continues to keep trying for a sliver of that market. But honestly, with gaming blowing up around the world in the past generation it's not as important as it might have once been. It'll always be hard for a western console maker to gain traction in the Japanese market. Those losses are made up with multi-million selling games like Halo 3, so I shed no tears for Microsoft's trouble in the land of the rising sun.
Your Daily Blend of Entertainment News
Staff Writer at CinemaBlend.