PS Plus Instant Game Collection Adds ModNation Racers: Road Trip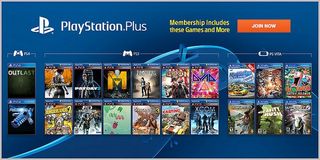 Heavy customization, track building and white-knuckle races make their way to the PlayStation Plus update this week as ModNation Racers: Road Trip for the Vita joins the Instant Game Collection. There are also a metric ton of sales on games for all three Sony consoles, in case you have a real hate-on for your savings account.
ModNation Racers was one of those games that made me angry with my fellow gamers when it originally released for the PlayStation 3. It offered some solid cart racing and an unparalleled amount of customization for your vehicle, driver and the courses you were cruising on. The track editor was especially impressive, allowing you to whip together a perfectly serviceable track in a matter of minutes or, if you were anything like me, spend 20-plus hours per course making sure it was absolutely perfect. Yet, despite all of this awesomeness, the gaming world at large basically ignored the game.
Then came the Vita version, which was basically a perfect port and was, again, mostly ignored. The developers went on to make the LittleBigPlanet Karting game, which appears to have been equally overlooked. It appears as though there is only room for Mario Kart in this particular genre, which is sad news indeed.
However, now the PS Vita version of ModNation has been added to the Instant Game Collection, so maybe more gamers will finally see what they've been missing out on. It's available to Plus subscribers at no additional charge, after all, and it's pretty hard to argue with that price point. And just in case you did play ModNation on the PS3, you'll be happy to know that all of your creations have made the jump to the portable version of the game, making it easier than ever to work on your masterpiece kart, rider or track at home, continue tweaking it on the road, then bring it back home for some final preparations.
ModNation Racers: Road Trip isn't alone in this week's Plus update, however. There's also the matter of those massive sales we reported on yesterday. The PS Vita Anniversary Sale celebrates the portable console's second year on the market with games discounted up to 50 percent off for the average Joe and 75 percent off for Plusers. And then there's the Back to 2013 Sale, celebrating the past year in games for the PS3, Vita and PS4 with discounts reaching the same percentages as the Vita sale.
If you're ready to stock up on games, you can check out the full list of discounts right here.
Your Daily Blend of Entertainment News
Staff Writer for CinemaBlend.