PS4 Helps Push Profits For Sony... No They're Not Going Bankrupt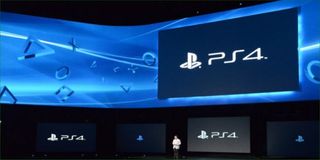 There's been a lot of talk about Sony and about bankruptcy; mostly how the big electronics giant has been in the red for a while. Heck, the entire seventh generation of gaming was pretty much a money pit for them as far as the PS3 and software support went. However, part of that risk was in future-proofing a revenue stream from a new format... Blu-ray.
Thanks to the PS3, Sony was able to get Blu-ray into enough homes to make it standard fare. However, it came at very high R&D costs that were pushed onto the consumer.
Over the years things have settled (in the games division) and the company is now posting profits thanks in large part to the PlayStation division getting its act together and coming out strong through 2013. Sony released their fiscal results to the public, and the numbers look good, much to the chagrin of some fanboys.
In fact, the company totaled $22 billion in revenue income with an overall $860 million in operating profit, about $2 billion less than Microsoft. A brief note following the numbers attributes some of that success to the PlayStation 4...
It kept on getting better for them (as far as the game division goes) with the PlayStation brand (which includes portable devices and home consoles) totaling fiscal revenue of $4.2 billion dollars, following the movement of 4.2 million PS4 units throughout 2013. The division – despite launching a brand new home console in the previous year, with brand new first-party software – actually managed to post profits of $172 million dollars. That's very, very impressive.
Not to be one of those doom-sayers, but I was expecting Sony to be in the red, posting operating losses across the board with strong revenue from the PlayStation division. But Sony's pony pulled through.
Their mobile division didn't fare quite as well, posting losses of $120 million dollars. It's awesome that what profit the PlayStation division made their mobile division slurped up most of it like illegal immigrants slurping up menial jobs most Americans couldn't afford to take.
Nevertheless, Sony was proud to tout the PlayStatoin 4 as a success, and judging by the sales data, the consumer feedback, the news, the financial stats and the Now In Stock tracking, I would have to agree with them...
Of course, the biggest challenge for the PS4's early lifespan will be the January through early March sales tracking. During this period, the games are light and marketing buzz from the holiday season is mostly gone. It's a tough time to sell consoles.
The question is: will inFamous: Second Son be enough to keep gamers interested and picking up the $400 machine through the spring season?
Staff Writer at CinemaBlend.