PS4 Share Play Detailed In Tutorial Video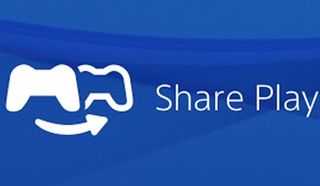 Sony has pulled back the curtain on its upcoming "Share Play" features for the PlayStation 4 with a new tutorial video and, assuming everything works as advertised, experiencing games with your long-distance friends may soon be easier than ever.
Let me paint a few pictures for you, just to help illustrate the usefulness of something like the PS4's upcoming Share Play functionality, which will be arriving in next week's v2.00 update. Let's say you log onto your console and see a friend is playing a game that you are interested in, but they don't want to broadcast their play session to the whole world using the already available Live From PlayStation streaming services. Or, perhaps you're just one of those folks who likes to watch your friends play games as much as playing them yourself.
Here's another one I'm pretty sure all gamers can relate to: You're cruising along through inFamous: Second Son, and you get to a tricky bit of platforming or a boss fight that you just can make it past.
Or here's a final one: You have a couch co-op game like TowerFall that you'd love to play with a friend, but the game doesn't support online functionality.
According to a recent post on the PlayStation Blog, Share Play will solve every single one of those problems. The functionality was teased as a pending feature when the PlayStation 4 was originally announced, but it didn't make it onto the console during launch. Now, nearly a year later, Sony looks to deliver on those original promises and then some, with expanded functionality that was never even talked about before.
PlayStation Public Relations person, Andrew Kelly, breaks down how Share Play will work once v2.00 goes live next week, highlighting a handful of useful applications.
"As we've said before, the best way to think about Share Play is like a 'virtual couch,'" Kelly said. "PlayStation 4 will create an online local co-op experience by allowing you to invite a friend to join your game for up to one hour at a time, even when they don't own a copy of it."
Kelly goes on to break down Share Play's three main branches, including Share Screen, Hand over my controller and Hand over the second player controller.
Share Screen is exactly like it sounds. You can simply let a friend watch you play a game for an hour and enjoy the experience with chat options in tow. Plus is not necessary for this option on either end of the connection.
For Hand over my controller, the game host needs to be a Plus member, but not the second party. The player can share their screen, then simply send control of the game over to the other player to enjoy for an hour or help you get past a tricky area. You can even re-claim control on command, in case your friend is being a jerk.
Finally, there the ability to send control of the second controller over to the second player, allowing them to join you in a two-player game that doesn't typically offer online features. For this one, both players need to have Plus. But, whether you're giving someone else control or inviting them to join you for some co-op, only the host needs to own the game.
Finally, a new feature for next gen home consoles that actually feels next gen.
Your Daily Blend of Entertainment News
Staff Writer for CinemaBlend.