PS4 Wins October Sales, Super Smash Bros Still Selling Strong On 3DS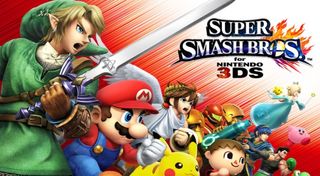 The official NPD Group numbers are in and anyone who has been following the console war since last year will probably find the results unsurprising. Nevertheless, for anyone hoping that the Xbox One bundle packs would mount a triumphant comeback throughout October to battle it out against the PS4 for domination over the U.S., marketplace... you might be disappointed.
VentureBeat rolled out the details for October's NPD numbers. On the software side gamers only spent $350.3 million in October, down from $482.6 million in 2013. Quite naturally, there was GTA V releasing in September last year that helped bolster software sales considerably. This year? Eh... well for November there was the no-face glitch-fest known as Assassin's Creed Unity.
The top 10 software charts saw NBA 2K15 dominating the number one spot across the eighth-gen consoles and PC. Second on the chart? Nintendo's 3DS exclusive Super Smash Bros. The game has been selling quite well since its debut in September... obviously not enough to make up for the sales gap created by the absence of a hard-hitting game on the market equivalent to GTA V from last year. But Nintendo should be happy to be back in the game, in some capacity.
According to Nintendo Life..
Nintendo isn't the only withholding physical hardware numbers. Both Sony and Microsoft have also opted not to share details on the actual sales numbers of their consoles for October, this is despite Microsoft recently revealing that the Xbox One has nearly shipped 10 million units.
Sony took to social media to brag about their October win, stating...
To Microsoft's credit in this bitter and unforgiving console war, they did state that they outsold the PS4 for the last two weeks, so November could be anyone's game. Although, given the historic buttkicking that Sony has been giving Microsoft for the past 10 months, all they have to do is hold out for November and December to get a clean sweep for winning all of 2014. You have to admit that it would be an impressive feat for the PS4.
Microsoft isn't completely out of the game. They recently let loose Halo: The Master Chief Collection and there's a good opportunity for them to gather up some hefty install base numbers with the promise of the Halo 5 multiplayer beta being included in a package that already contains 100+ multiplayer maps across four complete games and a completely remastered Halo 2: Anniversary Edition. But will it be enough to win over November or December? Well, they're fighting hard against a marketing image that they created during the summer of DRM last year, so we'll see... we'll see.
Staff Writer at CinemaBlend.
Your Daily Blend of Entertainment News
Thank you for signing up to CinemaBlend. You will receive a verification email shortly.
There was a problem. Please refresh the page and try again.