PSN Welcome Back Package Now Available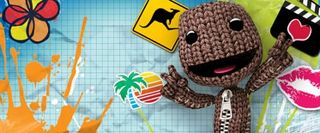 Starting today PSN users can download the Welcome Back Package. The Welcome Back Package is a bundle of free stuff Sony's giving away to compensate PS3 and PSP owner for enduring the month-long PSN outage.
Any PSN user who signed up prior to April 20th is entitled to the giveaway. PS3 owners will get two of the following games for free:
Dead Nation
inFAMOUS
LittleBigPlanet
Super Stardust HD
Wipeout HD + Fury
PSP owners can pick two of the following games.
LittleBigPlanet (PSP)
ModNation Racers
Pursuit Force
Killzone Liberation
Sony is also throwing in the following extras:
A selection of "On Us" rental movie titles will be available to PlayStation Network customers over one weekend, where Video Service is available. Those titles will be announced soon.
30 days free PlayStation Plus membership for non PlayStation Plus subscribers.
Existing PlayStation Plus subscribers will receive an additional 60 days of free subscription.
Existing Music Unlimited Premium Trial subscription members will receive an additional 30 days of free premium subscription.
Additional 30 days + time lost for existing members of Music Unlimited Premium/Basic subscription free of charge for existing Premium/Basic members.
To welcome users Home, PlayStation Home will be offering 100 free virtual items. Additional free content will be released soon, including the next addition to the Home Mansion personal space, and Ooblag's Alien Casino, an exclusive game.
The Welcome Back offerings will be available until July 3rd. The free PS3/PSP games mentioned above will be yours to keep forever. Content that is only free to PlayStation Plus members will not be available to you once your free subscription is up, though; you'll have to renew to still have access to it.
Because of a huge volume of people trying to download the free content, Sony warns that you may receive error messages. If so, just wait a little while and try again. For detailed instructions on acquiring the Welcome Back content, head to the PlayStation.Blog.
Staff Writer at CinemaBlend.
Your Daily Blend of Entertainment News
Thank you for signing up to CinemaBlend. You will receive a verification email shortly.
There was a problem. Please refresh the page and try again.